STEM Gifts Your Kids Will LOVE
Before I get started, I wanted to briefly let you know that I have not been compensated in any way by any of the makers of these toys/apps/etc. These toys are ones we have owned, used, loved, or had recommended to us over the years, and I thought it might be useful to have them all linked up in one place.
Disclaimer: I may earn a small commission for my endorsement, recommendation, testimonial, and/or link to any products or services from this website. Your purchase helps support my work in bringing you downloads of value and information about educational resources. The links below are Amazon affiliate links. You can read my full disclosure here.
1. For the S in STEM, Magnet Toys!
Magformers
,
Tegu Blocks,
and Magna-Tiles
!
We own the first two, and have played with Magna-tiles at many friends' houses. These offer amazing open ended play, the ability to explore structure, and are fun for everyone. I highly recommend getting either some of the unusual shapes or the wheels if you get Magformers, but definitely snag the wheels for Tegu - they really add to the imaginative play aspect. Another good option is this
Magnet Lab kit
from Learning Resources - it's one we have and love:
2.
A magnifying glass!
Simple, but a must have for all of your science explorations! Whether you are heading to the beach, a park, or your backyard, get a close up look of your findings:
For older kids, look into a
microscope
.
3. Follow a life cycle
with Insect Lore's
butterfly garden
or other life cycle kits.



For the T in S

T

EM,

try these apps and programs:

4. DragonBox Alegbra 12+

and

DragonBox Algebra 5+
5. Raspberry Pi
for your budding software engineers
!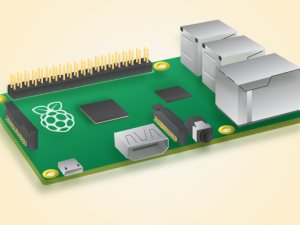 While you're at it, go visit
Scratch
Programming (free
,
and you don't need Raspberry Pi to get started learning Scratch)!
For the E in STEM,
check out
6. S
nap Circuits
The Jr set is linked above, but I highly recommend getting the
SC-500
or
SC-750
version if your wallet agrees. This is definitely one of my favorite purchases for kids. I wish every kid could have a set of Snap Circuits!
7. Simple Machines
We don't have
this one
but it looks great! I have a simple machines set that is no longer made but if I didn't, this would definitely be on my list.
For the M in STEM
you can't beat math games and toys.
8. Our favorite math game is Sumoku
(
app
also available), and for super mathy kids you'll want to grab
Equate
(if they don't already love math, Equate might make them hate it more. It can be pretty intense). For lower elementary, I recommend
Zeus on the Loose
or
Rat-a-Tat-Cat
,
and for all ages,
Set
is a fabulous game!
9. For toys, play money
is far and away my top recommendation for hands-on math.
10. Building Toys!
I'm lumping all of these together into number 10. Choose a building set that will work best for the kids on your list. Some kids love one but not another. Try
LEGO
s,
Zometool
,
ZOOB,
and
Wedgits
.
I hope you enjoyed this list! Have a favorite STEM gift I didn't mention? List it in the comments; I'd love to hear about it.
Pin these
STEM gift ideas
for later:
Find even MORE
STEM gifts ideas with an engineering twist
:
or
STEM tech gifts
: